Easy to use garden tools: What device will help my mother garden, despite her rheumatoid arthritis?
Primary tabs
What device will help my mother garden, despite her rheumatoid arthritis?
My mother has always loved gardening as a hobby, but recently her rheumatoid arthritis has been making it difficult for her to use her standard gardening tools because they cause too much strain on her wrist and finger joints. Are you aware of any adapted gardening tools that may help my mother garden more easily?
Products mentioned in our answer below are provided to inform you about the types of technologies available and have not been evaluated by CanAssist. They may or may not be appropriate in your particular situation.
Gardening is a great hobby because it not only allows you to get outside, but it is also a way to stay active without having to leave home. There are a number of adapted gardening tools on the market – below are direct links to a few examples:
Ergonomic Hand Tools by Radius (at Lee Valley) have special handles that allow your arm muscles to do the work while your joints remain in a natural position. You can purchase a trowel, bulb trowel, cultivator, weeder or soil scoop individually for about $15 to $20 (Cdn) each, plus a shipping fee. Or, if you would like to purchase multiple tools at once, you can purchase them in a set of 3 or 5. The price of the set ranges from about $40 to $75 (Cdn), plus a shipping fee.
Garden Tools Set by Peta Easi-Grip (at Flaghouse Inc.) offers a unique handle design aimed at preventing injury and promoting a more natural grip. This set includes a fork, cultivator, trowel and weeder and costs about $48 (Cdn), plus a shipping fee.
Long Reach Garden Tools Set of 4 by Peta Easi-Grip (at The Wright Stuff, Inc.) offers a specially designed handle as well as added length, allowing for gardening while sitting. This set, which is available through a U.S. retailer, includes a long trowel, long fork, long cultivator and long hoe and costs about $170 (U.S.), plus a shipping fee.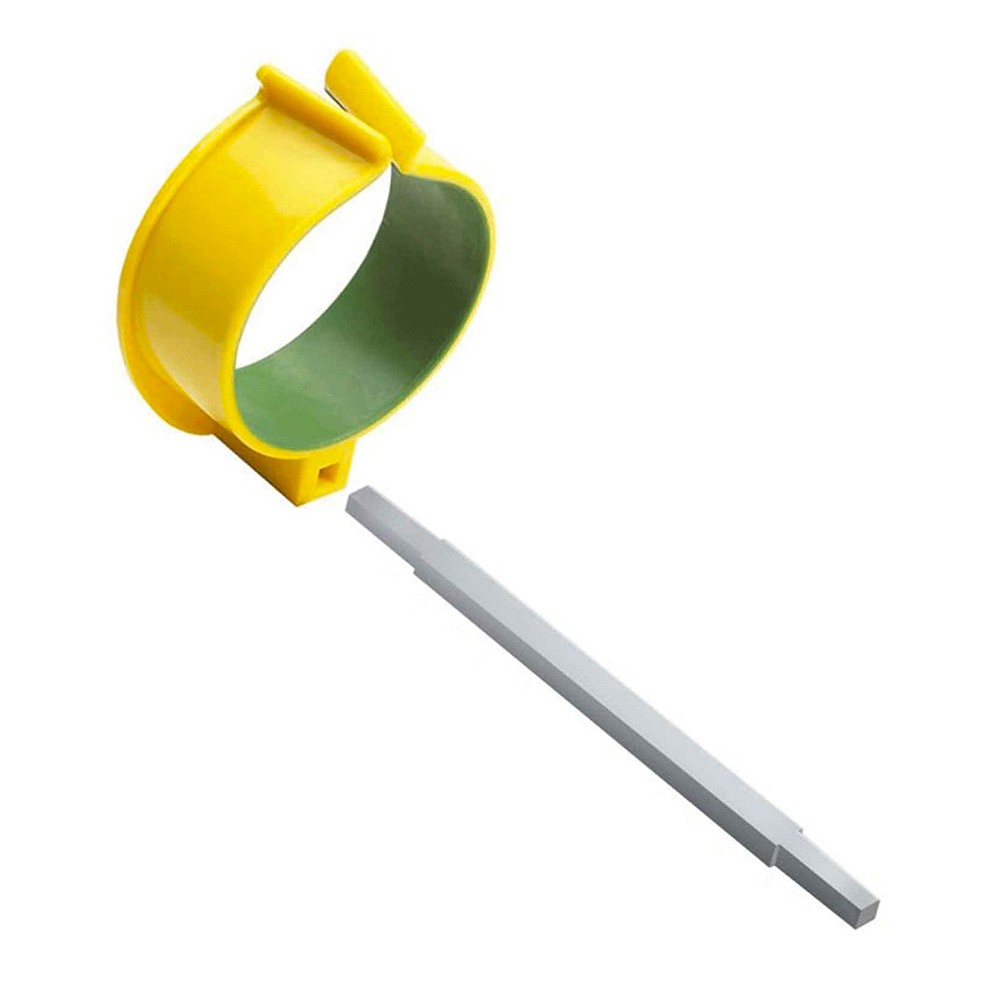 If you decide to purchase one of the Peta Easi-Grip garden sets, you may also be interested in knowing about the Peta Easi-Grip Arm Support Cuff (at ArthritisSupplies.com), which plugs into any of the Peta Easi-Grip Garden Tools. This device decreases strain on the wrists and fingers by placing more pressure on the forearm and upper arm muscles. This device is available from a U.S. retailer for about $10 (U.S.), plus an additional shipping fee. 
The Arthritis Foundation blog post offers some helpful tips and strategies for gardening with arthritis.
Some technologies and devices may require an in-person assessment. Speak with your health care provider for additional information and support.